Custom Home Builder
Providential Builders can work with you on designing the home of your dreams that is custom built to fit your lifestyle.
Design/Build
Through our vast experience in building homes and our skilled network of professionals, we can make sure you get the home you've always wanted and at the price you expected.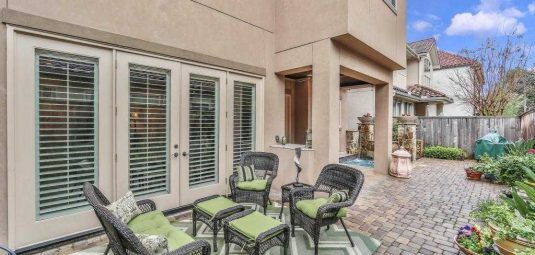 Value Engineering
Our primary goal is to build you a home that is of exceptional value.
We accomplish this goal by:
Working closely with the Architect to design a floor plan that maximizes every square foot of space.
Aggressively shopping and negotiating the best prices on materials, products and sub-contractor labor.
Planning and scheduling the project so that it is completed in the minimum time.
Procuring energy efficient products that will save you money over the life of your home.
Incorporating field design features that bring added value within your budget
Utilizing quality management principles to eliminate deviations from the specifications before they occur.
Providing Value Engineering Services: Where we will help you spend money where it will provide the best return on your investment.
Developer
David Schwab has successfully developed dozens of properties in Houston. The largest and most successful being Creekside Villas of Memorial located just north of the Katy Freeway between Wirt and Bingle. This 65 home development consists of two-story patio homes that range in price from $550 K – $1.2 M. We are always on the lookout for properties that would make nice developments, from tear downs to raw land. If you've got a property that you're interested in selling or developing, contact David Schwab.